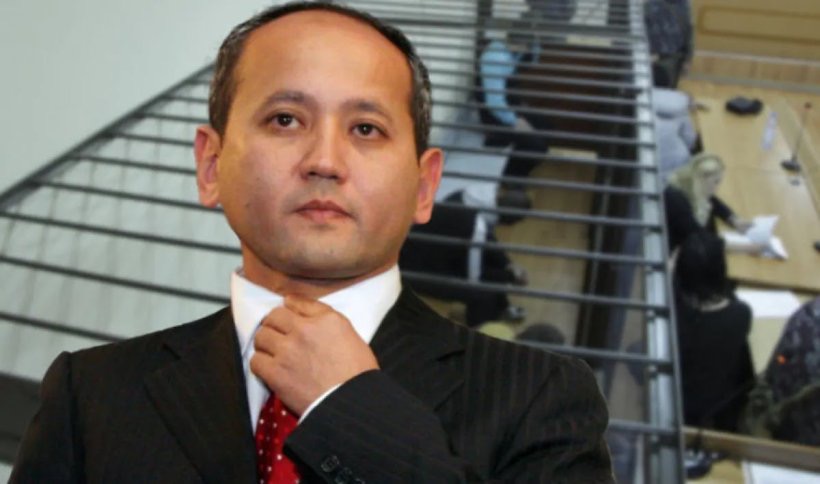 Often referred to as 'the world's richest fraudster' in media, Mukhtar Ablyazov has once again surfaced on the agenda in the UK as calls have recently been made to enforce the two year jail
sentence which was handed down in 2013.
At the time, a British High Court judge ordered the former Kazakh businessman to repay £244 million in damages from funds which he is believed to have been hiding in the British Virgin Islands. Ablyazov is believed to currently be hiding in France to avoid his sentence.
Estimates point to a staggering amount of $7.6 billion having been stolen from Kazakhstan's BTA bank, where Ablyazov was the head from 2005 to 2009.
Ablyazov has previously spent time in prison in France while waiting for extradition to the UK, where he was previously convicted. He is currently walking free in France, though risks imprisonment if he leaves the country.
The UK arrest warrant was renewed last year, and now Labour MP Ben Bradshaw has brought the case to the attention of UK authorities, asking the Home Secretary Priti Patel "what steps her department have taken to secure his extradition from France?"
On behalf of the Home Office, James Brokenshire MP responded that "As a matter of longstanding policy and practice, the UK will neither confirm nor deny that an extradition request has been made or received until an arrest has been made in relation to that request."
A vast amount of victims suffered from the actions of Ablyazov, including UK pensioners in particular, who faced large financial losses. Several British pension funds had invested in BTA bank, and consequently lost 80% of their investments' value after the fraud was uncovered. In addition, major financial institutions such as HSBC, Barclays, Morgan Stanley, and Credit Suisse also suffered substantial losses.
In light of the vast amount of victims, MP Ben Bradshaw, who is a former Cabinet minister, also requested details from the Government on the scale of the financial damage and number of victims from the financial crimes committed by Ablyazov and his associates.