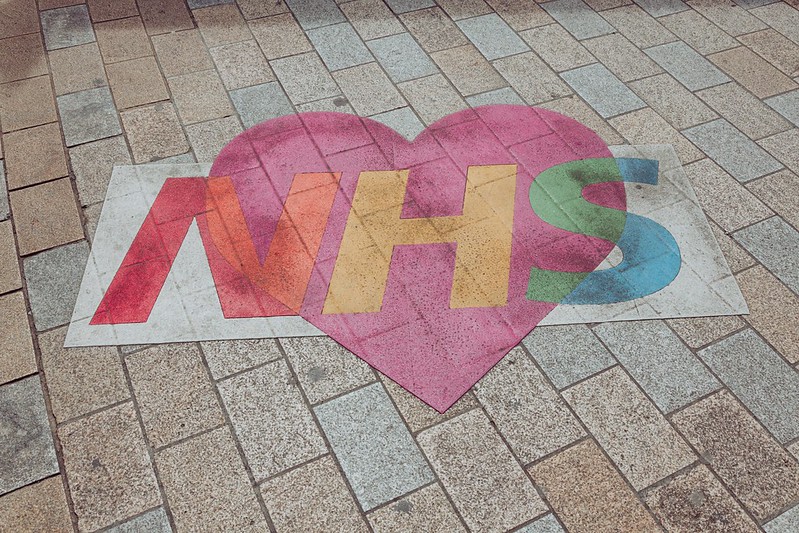 The Mayor of London, Sadiq Khan, is to recognise the service and sacrifice made by key workers during the Coronavirus pandemic by backing them to be first in the queue for thousands of
new genuinely affordable homes being built across London. 
The Mayor will work with trade unions, emergency services and local authorities to create the list of essential London workers who have given so much to keep the capital going over the last year.
The list will include nurses and other NHS staff as well as police officers, transport workers, firefighters and teachers. A new expectation in planning guidance will mean boroughs use this list to give people in these occupations priority access to buy or rent homes below market rates. Local authorities will also be able to add occupations to the core list to reflect local needs.
The new London-wide list is in response to a wider consultation on the role of intermediate housing in London in the wake of the pandemic. 
Intermediate housing is defined as affordable housing which is targeted at people who are unlikely to access homes at social rent levels, but who are not able to afford to buy or rent a suitable home on the open market. The two types of intermediate homes preferred by the Mayor are London Shared Ownership and London Living Rent – these are the homes to which key workers will be now be given priority access. 
Planning guidance will be strengthened to enforce the expectation that key workers should be prioritised, with regard to local need, if local authorities and housing providers choose to set additional prioritisation criteria for the first three months of marketing new intermediate homes. 
The Mayor will also continue to champion schemes in which landowners, housing providers and local authorities have successfully worked together to deliver homes that are provided exclusively for local key workers, such as the key worker accommodation provided at the St Ann's Hospital site in Haringey which was purchased by the Mayor using his Land Fund in 2018. 
In London's, most homes sold on the open market are not affordable to key workers. The median average price of a flat in London is £426,000 – which can be more than 11 times a firefighter's annual wage, more than 12 times a teacher's salary, and more than 13 times a nurse's income.
Increasing the supply of intermediate housing is essential to allow this group to stand a chance of affording their own home. During Sadiq's time in office the number of GLA-supported shared ownership homes started has more than doubled from 3,394 in 2016/17 to 8,120 in 2019/20.
The number of shared ownership homes completed in the year to end of March 2020 was 3,111 – more than double the 1,489 total achieved in the year ending March 2016 – and the second year consecutively to exceed 3,000. The number of homes at social rent levels started in London has also increased from zero in the last year of Boris Johnson's administration to more than 7,000 last year.
The Mayor believes that the successful implementation of this policy in London could act as an example for ministers to follow and adopt as a nationwide policy so that all key workers receive the recognition and housing they deserve.
The Mayor of London, Sadiq Khan said: "London's key workers are the lifeblood of our city and we all depend on their hard work every day – to keep us safe, to care for us, and to provide other essential services. Their heroic service during the pandemic has further highlighted the injustice that many key workers still can't afford to live in the capital. 
"Making it easier for key workers to live in the city they serve with such dedication is the very least they deserve. Housing costs have driven far too many Londoners away, robbing us of their skills and expertise. Providing more access to Intermediate housing, alongside much-needed homes for social rent, will play a vital role in turning that tide.
"I want all London key workers to have a safe and secure home that they can afford. We can never thank them enough for their service over the last year, but by helping them buy or rent a home below the market rate we can help them to put down roots, and ensure they can become part of the communities they serve."
Chair of the G15 group of London's largest housing associations and chief executive of Network Homes, Helen Evans said: "Everyone needs a safe, secure and affordable home. Many of the key workers who have done such a fantastic job keeping essential services running during the pandemic, struggle to afford a home reasonably near to where they work. 
"The G15 fully supports the Mayor's aim of ensuring London's key workers have access to the safe, secure and affordable homes they deserve. Last year we launched our Homes for Heroes campaign, calling on the private, public and charitable sectors to join together to build thousands of low cost homes to thank and support essential workers in London and nationwide."
Royal College of Nursing Regional Director for London, Lisa Elliott said: "Too many nursing staff are telling me they are struggling to access affordable housing for themselves and their families. As a result, they are having to commute long distances to work, pay high housing costs, or are being forced out of London because they simply can't afford to live and work in the city. This is compounded by the fact that nursing pay has not kept pace with the rising cost of living in the capital, and the government proposal of a 1% pay increase will not give nursing staff in London the financial security they so desperately need. 
The health and care system in London is missing nearly 8,500 nurses in the NHS and thousands more in social care. This means the capital's health and care services are beyond stretched, placing huge pressure on nursing staff on the ground and severely affecting the system's ability to provide safe and effective care for Londoners. London simply cannot afford to lose any more nursing staff.  
Incentives to increase access to affordable housing are key to supporting nursing staff in the capital. However, these alone won't be enough. Incentives on travel and a fair pay rise will be key to retaining and attracting more nursing staff into London now and in the future."