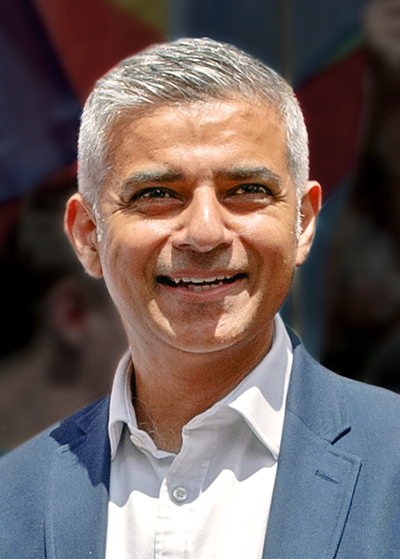 The Mayor of London, Sadiq Khan, said: 
"The surge in coronavirus cases across our capital is deeply concerning. I am calling on the Government to urgently provide additional support to get the spread under control, save lives and livelihoods and ensure our NHS is not overwhelmed this winter.
"Increased testing is key to this, which is why I want to see regular asymptomatic testing extended to all those unable to work from home and to students and staff at London's secondary schools, sixth-form college and FE colleges. With significant outbreaks among 10 to 19-year-olds, the Government must consider asking schools and colleges to close early and re-open later in January, with extra resource provided to support online learning. Face coverings should also be made mandatory in busy outdoor public spaces, given the numbers on our high streets in the run up to Christmas.
"If the Government does decide to introduce further restrictions in London this week, the economic impact on businesses could be catastrophic with hundreds of thousands of livelihoods at stake. I am asking Ministers urgently to put in place a compensation scheme for all lost income for any businesses affected by any further restrictions during this crucial festive period based on last year's returns. The Government must also cover the full cost of Statutory Sick Pay for workers who have to self-isolate.
"2020 has been a dismal year for our once-thriving hospitality sector and world-famous cultural scene, which both contribute billions to our economy and attract millions of visitors. Without protecting them, there can be no meaningful recovery.
"The rollout of the vaccine has provided some light at the end of what has been a very dark tunnel, but this is no time to be complacent and we cannot let so many months of compromise and sacrifice go to waste. Time is running out to get the virus under control in our city which is why I urge the Government to heed my call and provide us with the extra support we desperately need. Londoners always work together - and together our city will get through the winter and can look forward to better times ahead."
Photo by Katy Blackwood, Wikimedia commons