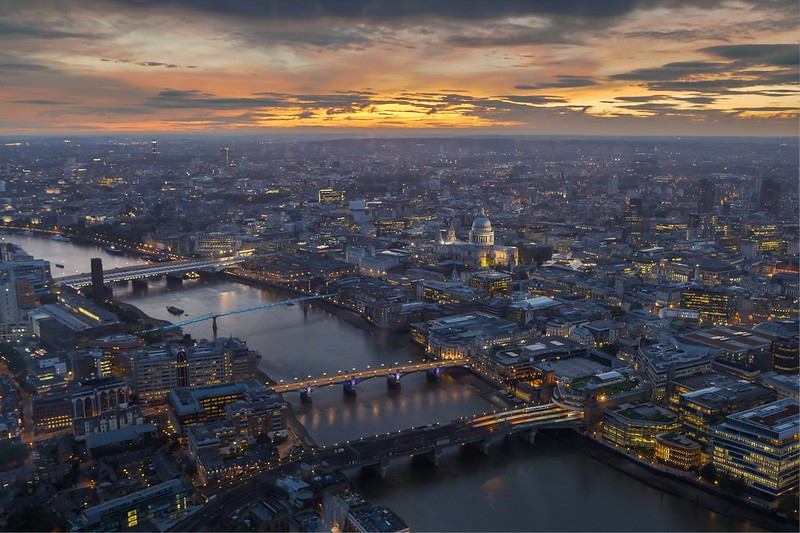 The London Assembly, the 25-Member cross-party body tasked with holding the Mayor of London to account, has today published a report with a 10-point plan to deal with high air pollution in
London, particularly around schools. 
The report includes new data from the Environmental Defense Fund Europe (EDF Europe) on the levels of Nitrogen Dioxide (NO2) and Particulate Matter (PM2.5) around schools. The data shows that: - 
NO2 and PM2.5 exposures vary during the school day and there is a significant peak in concentrations during the morning school run
Road transport – specifically brake, tyre and road wear – is the single biggest local source of PM2.5 at London primary schools
All of the 14 schools at or exceeding the legal limit of NO2 are located in six inner London boroughs; Westminster, Tower Hamlets, Camden, Lambeth, Hammersmith & Fulham and Islington. 
The report makes 10 recommendations on what the Mayor of London can do to clean up the air for millions of Londoners, including how the Mayor should: - 
Lead the way in exploring the impact of air pollution on COVID-19. Specifically, by taking account of current scientific research and funding further work examining the links between air pollution and COVID-19 in the next six months. The research should explore the effects of exposure to air pollution on COVID-19 mortality and severe illness.  
Confirm when he expects to bring all schools within the legal NO2 limit. This includes the 14 schools in London in areas at or exceeding the legal NO2 limit.
Review the impact of London's Red Route network on air pollution at schools by December 2021.
Chair of the London Assembly Environment Committee, Caroline Russell AM, said:
"All over London, people are smothered by a swirling soup of invisible and toxic particles. The list of harm and health impacts from breathing polluted air is growing all the time and it is now one of the top five causes for premature death globally. We've heard worrying new evidence linking exposure to PM2.5 particle pollution to reduced cognitive function and worsening mental health in children, as well as potential links to dementia in older people.
"The world has been turned on its head due to the pandemic. Families and friends separated, workplaces closed and all the things that people love to do in life like socialising, playing sports and travelling have all been brought to a standstill. The need to stay home, wear a mask and keep two metres away from others is all so that we don't breathe in or pass on a virus that could potentially kill us. Yet the air we breathe when we are on our way to work, school or the shops, is filthy and health harming.
"Children are most at risk from breathing dirty air. As kids play in local parks, go for walks with their parents and when they are in school, they should be able to trust the air they breathe. Too many children are being exposed to health-harming particles.. Only recently, a Coroner ruled that failure to reduce air pollution in London was the cause of nine-year-old Ella Adoo Kissi-Debrah's death in February 2013. If this isn't the wake-up call that decision-makers needed, then I don't know what is." 
Oliver Lord, Head of Policy and Campaigns, Environmental Defense Fund Europe, said:
"The health burden of air pollution is not equal. Our analysis shows children from a BAME background or the most deprived areas in London experience significantly higher levels of toxic pollution at school. This inequity will affect them for the rest of their lives. We need strong leadership to ensure our schools become a catalyst for less polluted streets and healthier children.